This Realm is hibernating. Please choose another Realm.
---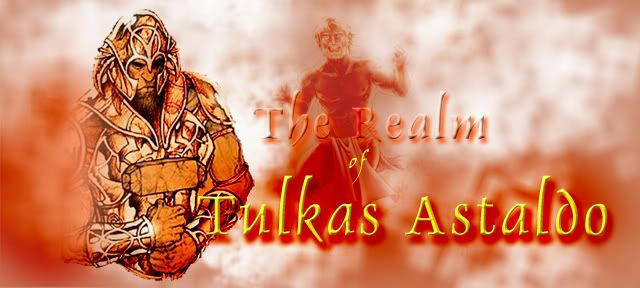 Tulkas Astaldo, the Valiant, the strong and evenhanded Valar who deals in mirth, and by mirth did his strength defeat Melkor the Morgoth. This is the spirit I bow to, the one to whom I present my sword of allegiance. To Tulkas the swift and tireless; to him and his spouse Nessa the lightfoot patron of the woodlands, strong and tireless as well. Yet here a dilemma arises: though there be many a thousand of members on this site, few share the vision of mirth and strength; of the swift wind of Manwe flying through his golden hair. The tumbler, the wrestler, the runner, the laugher. Will no one join me and the other few faithful in their reverence? Will none come? Join the Realm of Tulkas and hearken to the laughter and song, the gentle strength and valiance the we strive to achieve in the image of the most strong mirthful and valiant.
Faron
The laugh of Tulkas,
his humble right arm
Welcome to the Realm of Tulkas!

If you're a member please visit our forum

Realm news and announcements:

We are a small realm always welcoming new members. Feel free to join and start in on some RPGs, talk about how your day went, or just play some entertaining games. All new members welcome!